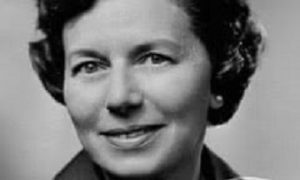 Bernard Buckman Scholarship 2020
Deadline: 20 February 2020
The Bernard Buckman Scholarship was established in 1992 with generous support by Mrs Buckman in memory of her late husband who was a Governor of the School. There is one Bernard Buckman Scholarship 2020 available.
Eligible Programme
Candidate Criteria
Open to applicants paying fees at the UK/EU rate only.
Applicants must possess a good honours degree from a UK university or an equivalent institution recognised by SOAS.
Applicants must have an offer of admission to pursue the full-time MA Chinese Studies or MA Advanced Chinese Studies programme at SOAS by the scholarship application deadline – 20 February 2020
Applicants must meet the English language condition of their offer of admission to study at SOAS as soon as possible but no later than 1 June 2020.  If your offer is conditional on English, please arrange your English test and ensure you meet the English requirements as soon as possible.
Please note that most scholarships do not cover funding or even allow for Pre-sessionals. Please check the wording of your scholarship offer carefully to see if you are eligible for a Pre-sessional course or whether you need to achieve SOAS direct entry scores by the deadline specified in your scholarship terms and conditions.
Candidate Assessment
Candidates will be assessed on academic merit by a Selection Panel consisting of three academic members.
The assessment of your application will be based on the information provided in your scholarship application and in your on-line application for admission. Selectors will be looking at the degree results and also at academic references, statement and other relevant information.
Scholarship Application Deadline
Scholarship applications must be received no later than 15:00 (UK local time) on 20 February 2020.
In order to be considered for this scholarship, you must also submit a complete online application to the full-time MA Chinese Studies.  It is recommended to apply for the programme about six weeks before the scholarship deadline (that is, by 9 January 2020).   Please note that complete applications for admission can take up to 4 weeks to be considered by the Department, although this duration can vary depending on the time of year. You should prepare to wait up to 6 weeks in busy periods.
Late or incomplete applications will not be considered.
Number of applications normally received
15 applications
Notification of Results
Successful candidates will be notified by end-June. If you have not heard from us by end-June, you should assume that your application was unsuccessful.
Scholarship Application Procedures
You must follow two steps: