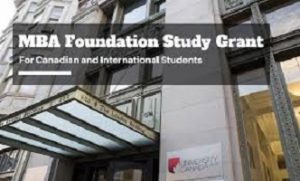 West MBA Foundation Grant
University Canada West MBA Foundation Study Grant, 2020-2021
University Canada West MBA Foundation Study Grant, 2020-2021 is open for International Students Canadian Students The scholarship allows Masters, MBA level program(s) in the field of All Subjects taught at University of Canada West The deadline of the scholarship is Open .
Degree Level:
University Canada West MBA Foundations Study Grants, 2020-2021 is available to undertake Masters, MBA level programs at University of Canada West.
Available Subjects:
Following subject are available to study under this scholarship program.
Eligible Nationalities:
International and Canadian Students eligible.
Scholarship Benefits:
The University of Canada West will provide the award amount in the following manner:
For domestic students: $5,000
For international students: $6,500
Eligibility Criteria:
To be eligible, applicants have to enrol in the master's degree program at the university.
Application Procedure:
For applying, students have to take admission in the MBA degree program at the university.
we recommend