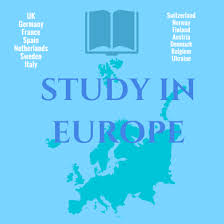 Tuition Free University in Europe
Tuition Free University in Europe
Finland, and Germany are some of the most popular European countries for international students, But what draws students to these countries? Their free tuition policies, high quality education standards and institutions, and the importance of Tuition Free University in Europe can not be over emphasized, this is why myscholarshipbaze team decided o bring this write up forward.
people seek for Tuition Free University in Europe because of  The quality of their programmes is confirmed by international rankings, which list universities from Finland, Norway, and Germany among the best in the world.
It's important to distinguish between the best tuition-free universities in Finland, Germany and Norway in order to decide if they are the right choice for your international study adventure.
1. Tuition free universities for international students in Finland
Public universities in Finland are divided into regular universities and universities of applied sciences. They are all tuition free for students coming from EU/EEA countries and Switzerland.
Non-EU/EEA students enrolling in English-taught degrees are required to pay tuition fees. Still, study programmes taught in Finnish or Swedish are free for all international students.
The minimum tuition fee set by the Finnish government is around 1,500 EUR/year for Bachelor's and Master's programmes, but most study programmes charge tuition above this amount.
Tuition fees at public Finnish universities range from 5,000 to 15,000 EUR/year, with the University of Helsinki being the most expensive institution. Private universities usually charge higher fees.
Tuition free universities in Finland for EU/EEA students
Examples of subjects to study in Finland
Some of the most popular disciplines you can study in Finland are:
To enrol in a Master's degree in Finland, you need to have completed your Bachelor's studies in the same field or a closely related field to the one you plan to apply to.
The admission requirements for a Master's at universities of applied sciences also include at least 3 years of relevant work experience.
For both undergraduate and graduate degree programmes, you can study abroad for free in public German universities. This is generally true for international students worldwide, inside or outside the EU/EEA zone.
The only fees required are called "administrative fees", which cost between 100 – 350 EUR/semester, and they cover student services, bus tickets to the university, student cafeterias, and more.
The Federal State of Baden-Württemberg is an exception. At the end of 2017, it decided to introduce tuition fees for non-EU/EEA citizens. You will also pay tuition at any German public university if you follow a Master's or PhD in a subject that's not related to your previous studies. Private universities in Germany charge higher tuition fees which range between 1,000 and 40,000 EUR/year.
Universities that offer tuition-free Masters in Germany
Like Germany, Norway is one of the few countries with free education for all international students, whether they come from EU/EEA countries or not.
Students only have to pay a semester fee of 30 – 60 EUR for the student union. The student union fee covers health and counselling services, sports and cultural activities, all held on campus.
At private universities, both national and international students will have to pay tuition fees. Compared to other European countries, private universities in Norway are cheaper, with tuition fees ranging between 7,000 – 19,000 EUR/year.
Tuition-free universities in Norway
we also recommend