Pure company Review | Registration and How to earn
Pure company Review | Registration and How to earn
Many people have been asking about pure, if you are reading this, you must have probably heard about pure as well.
on this post, i will explain all you need to know about pure, how to register on pure and many questions which include if pure is a scam or not.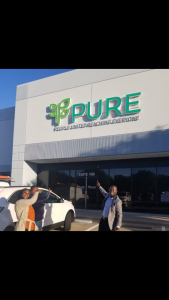 We do this because we understand that many of you are new and don't really know how it works, the registration process and how you tend to earn.
first we will start with understanding what the company stands for, what pure is then we can proceed to understanding it better, stay with me
Pure Review – What Is It?
Pure is an MLM company that is designed to offer an opportunity to make money online by selling the products they offer and building a downline of affiliate members.
pure Company Overview
The company is run by Daren Hogge of the Pure company, pure is basically a health supplement company, not just an MLM.  The company was actually called Genesis Pure which was established back in 2009.
They had to go through a lot of changes and one of the changes was to remove the Genesis Pure CEO Lindsey Duncan for fraud in 2014.
So, Genesis Pure also changed the name of the company and basically dropped the "genesis" and kept it simply "Pure".