Neco igbo answers 2022
Here is the Neco igbo answers 2022, all you have to do is click on the YouTube link below, watch the 1 minutes video and subscribe, then come back to this page and reload.
Come back to this page after subscription, no subscription no answers.
Please subscribe, thank you
*IGBO OBJ*
1-10: CEBAECCDBD
11-20: DDBABAECCC
21-30: BDAECDCEBC
31-40: ABEBBCCBCC
41-50: BCCBEABDAE
51-60: EDBEACCDBA
Completed
*IGBO*
(3)
(i) ísí- head
(ii) ìsì – blindness
(iii) ísị – to cook
(iv) ísì – smell
*IGBO*
(5a)
-Emeka gara ahia
-Ebuka zụtara anụ
*NOTE:* Please underline *'gara'* and *'zụtara'*
(5b)
(i) Nkebiokwu bu okwu na asusu igbo na-erughi n'isị nke na-enweghikwa ngwaa makwa nghota.
(ii) Nkebiahiri bu okwu na asusu igbo na-erụghị n'isi. Ha nwere ngwaa na nghota mana ha ezughi oke n'ahiriokwu.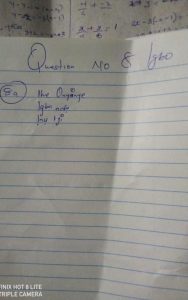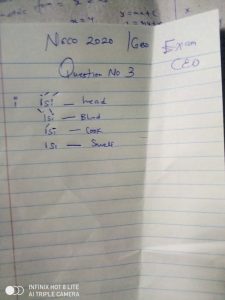 ..