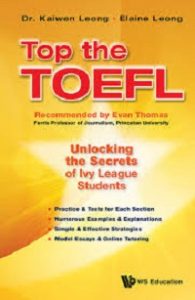 TOEFL Secrets: How To Register, Exam Pattern, Registration Fees, Dates
You've been trying so hard to understand what TOEFL is or you probably know already but it's been hectic trying to register or find other information about it. Your search has ended. We have the best of Information about TOEFL, How to Register, Exam Pattern, Registration Fees and Exam Dates
If you want to register for TOEFL, but don't know how to go about it, this article will walk you through the process of registration for the TOEFL exams, preparation tips, materials, test scores, etc.
Test of English as Foreign Language (TOEFL) is the most popular international English proficiency examination accepted in all the universities around the world. TOEFL tests the international students' usage and understanding of North American English as it is spoken, written and heard in college and university settings.
Test of English as a Foreign Language (TOEFL) test is developed and administered by Educational Testing Service (ETS), which sets the questions, conducts the test, and sends examination scores to the applicant.