NECO ANIMAL HUSBANDRY PRACTICAL ANSWERS 2020
Here is the neco animal husbandry answers 2020. Share and good luck..
(1a)
Specimen A – Udder of a goat
Specimen B – Liver of a cattle
Specimen C – Testes of a goat
(1b)
(i) milk in clean environment
(ii)keeping the dip and dip cup clean at all times
(iii)teat pre-dipped and post dipped
(1c)
(i)inject the doe with oxytocin before milking
(ii)massaging the udder with bag balm
(iii)proper feed
(1d)
Castration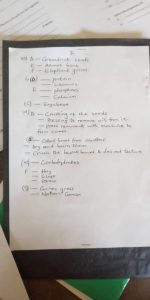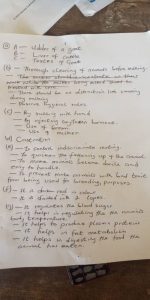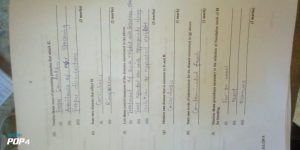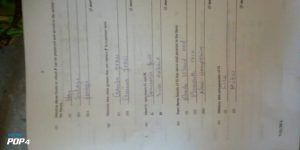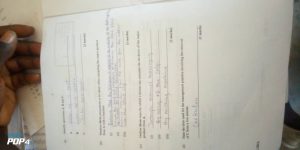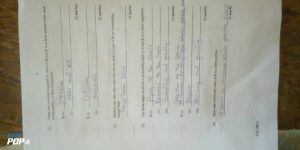 *(2a)*
Specimen D: Groundnut Seeds
Specimen E: Animal Bone
Specimen F: Elephant Grass
(2b)
Specimen D
(i) Protein
(ii). Vitamins
Specimen E
(i) phosphorus
(ii) calcium'
(2c)
Soyabean
(2d)
Specimen D.
(i) crushing of the seeds
(ii) pressing to remove oil from it
(iii)press remainant with machine to form comes
(2e)
(i)Collect bones from abattoir
(ii)Dry and burn them
(iii)Crush the burnt bones to desire texture
(2f)
Carbohydrate
(2g)
(i)Hay
(ii)Silage
(iii)Straw
(2h)
(i)Guinea grass
(ii)Northern gamba
(3a)
SPECIMEN G – Domestic fowl
SPECIMEN H – Live rabbit
(3b)
(i)Rhode Island red
(ii)Plymouth Rock
(iii)New Hampshire
(3c)
(i)Tick
(ii)Lice
(3d)
(i)Keeping the environment clean
(ii)Avoid overcrowding of birds
(iii)The bedding should be changed regularly
(3e)
(i)Coccidiodis
(ii)Enteritis
(3f)
(i)Treating the animal with coccidiostat
(ii)Avoid lumping together the young with different litters
(iii)Maintain good sanitation measures
(3g)
(i)Ringworm
(ii)flatworm
*(5a)*
Specimen G – Domestic Fowl
Specimen H – Live Rabbit
*(5b)*
Choose three (3) only
(i) New Hampshire × Barred Rock
(ii) Rhode Island Red
(iii) Barred Plymouth Rock
(iv) Favorelle
(v) Chantencler
More answers are coming, refresh this page in few minutes
Cheers