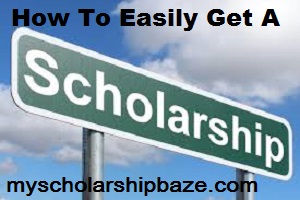 How To Easily Get A scholarship
Scholarship are vital opportunities that abound for students whose
mission are to study abroad with the aid of governmental
organizations, Institutions or individual issuing scholarship to them
to promote their academic goal of excellence to greater heights.
i previously wrote on best scholarships to apply, you can see it Here
Here are the few ways on How To Easily Get A scholarship
1. Know The Different Types Of Scholarships based on different factors.
Some scholarship are granted to individual based on his  academic
achievement with his higher institution of study.
Some scholarship are awarded based on athletic ability.
You can be offered a scholarship through sports based on your athletic
ability to represent your country or citadel of learning oversee for a
global game fiesta.