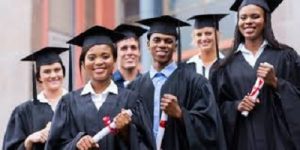 7 Best scholarships for Nigerians and Africans 2020
Best scholarships for Nigerians and Africans 2020
In this post of best scholarships for Nigerians and Africans 2020, we will update special and fast track scholarship and its application links.
It will be brief and and straight to the point. the scholarships are listed below, each with its application link right under it.
Follow me for the best scholarships for Nigerians ana Africans at large
UA EMBASSY SCHOLARSHIP
If you are looking to study in US with funding from the USEmbassy Abuja for both undergraduate or graduate level, do not forget to apply for the Education in USA Opportunity Funds Program (OFP) which closes May 31 2020.
Apply through this link:
https://ng.usembassy.gov/education-culture/exchange-programs/fulbright-african-research-scholar-program-arsp/
    2.Fully Funded PhD Scholarship at Bond University, Australia.
September 2020 HDR Scholarship Round now open – Closes 5pm AEST 30 September 2020.
The 2020 full-time stipend rate will be $28,092.00 per annum (indexed annually)
follow the application link to apply: https://bond.edu.au/researchers/research-degrees/hdr-scholarships
      3.Applications are open for the Boustany Scholarship for MBA studies in Harvard University, USA.
This scholarship covers $95,000(for tuition) with other benefits like Travel and accommodation expenses.
Nigerians and other African countries are eligible. Apply before deadline which is 31st May 2020.
follow the application link to apply: https://boustany-foundation.org/scolarship-programs/MBA-Harvard
          4.University of Salford Africa Scholarships.
The university is offering scholarships to high-achieving students from Nigeria, Ghana, Cameroon, Kenya, Uganda and Tanzania, based on academic merit it is basically for most african countries and you can apply asap. study location is united kindgom, deadline is unknown.
follow the link to apply: https://beta.salford.ac.uk/international/africa-scholarships
     5.Swinburne University, Australia is offering FULL PhD scholarships to exceptional students.
Benefits include:
* Annual Stipend of $27,596
* Tuition Fees for 4 years
* Thesis allowance
Nigerians and most other African countries are eligible.
Apply as soon as possible using the link: https://swinburne.edu.au/study/options/scholarships/221/swinburne-university-postgraduate-research-award/
    6.Application is open for the Schwarzman scholarship in China.
Benefits include:
* Tuition Fees
* Room and board
* Health Insurance
* Travel to and from Beijing
* A stipend of $4,000
Nigerians and other African countries are eligible.
Deadline is September 2020.
follow the link to apply: https://www.schwarzmanscholars.org/
         7.Application are ongoing for the AMMI program. It is fully funded.
Facebook and Google is supporting this machine learning Master program. the scholarship is open for Nigerians and other african countries who are eligible. you can read more about the scholarships and its requirements in the application link below.
deadline is not known at the time of publishing this post
Apply as soon as possible using the link: https://aimsammi.org/
we recommend you check out