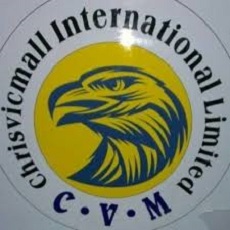 A very comprehensive review of Chrisvicmall logistics
A very comprehensive review of Chrisvicmall logistics
I joined Chrisvicmall for a long period of time, its an amazing platform to shop from china, with everything just made easy with a simple and few clicks to it,
I started with some little shipping of some wears, shoes and more, Of course, they are not a scam site, but just like other businesses has its short comings,
I will statistically state their short comings and mistakes as well on this post.
◦ First, their customer care agents are to some extent are not friendly, they sometimes lack manner of approach to customers. So it's advisable to employ only matured persons who can deal and control tempers and frustrations. Because money is involved, most customers tends to be frustrated.
◦ Secondly, most times I ship goods, it doesn't deliver on the estimated time, in fact, my goods have been delayed for complete one month, and each time, they keep telling me stories and advising me to have patient, there is no patience in business, we pay and you stick to your words, that's the deal. Consistency is business and growth.
◦ Lastly, too much adverts has been noticed on the site making it really tough to navigate for some people who have little gadgets.
Then there interpretation with 1688 website products most times do not correspond, but I know they are working on to improve their services
I will like to give applause to Chrisvicmall, they are doing a great job, and making it easy for people to reach their business goal by the shortened distance of going to China.
Your comment and opinions are welcomed.