NECO AGRIC QUESTIONS 2020 14 NOV. CONFIRMED
Here is pictures of neco agric questions for 14 November 2020. Zoom the images to see the questions clearly. Good luck guys. Answers will be posted soon, make sure to join our groups and telegram channels.
NECO Agric questions 2020.
Section II [Essay]
Answer any FIVE questions.
Write your answers on the answer booklet provided.
1. (a) (i) Explain the term agriculture.
(ii) List three industries that utilize cereals as their raw materials.
(b) Outline six problems that hinder the attainment of self-sufficiency in food production in West Africa.
(c) Enumerate five benefits of commercial farming.
2. (a) Give seven reasons for keeping farm animals.
(b) Classify cattle, goat, rabbit, horse, donkey, pig, snail and honeybee into:
(i) Ruminants;
(ii) Non ruminants.
3. (a) Explain the term farm mechanization.
(b) List six limitations of farm mechanization in West Africa.
(c) Suggest eight possible ways of encouraging the use of farm mechanization to improve agricultural production in West Africa.
4. (a) List two sources of carbon dioxide in the atmosphere.
(b) State (i) four causes of soil acidity;
(ii) two ways by which soil pH influences crop growth.
(c) List three ways by which each of the following biotic factors affects agricultural production:
(i) parasites;
(ii) soil organisms.
(d) State two advantages of zero tillage.
5. (a) (i) Explain the term drainage.
(ii) State four ways by which drainage is important in agriculture.
(b) (i) List two methods of drainage.
(ii) State two advantages and two disadvantages of each method you listed in 5(b)(i)
6. (a) What are ornamental plants?
(b) List five factors that influence the choice of a crop nursery site.
(c) Give two examples of each of the following methods of weed control:
(i) Physical method;
(ii) biological method;
(iii) cultural method.
(d) Give three functions of potassium in crops.
More Loading…………….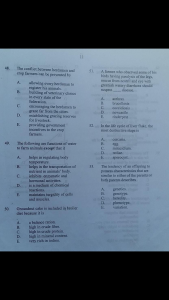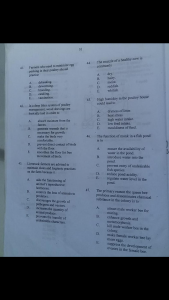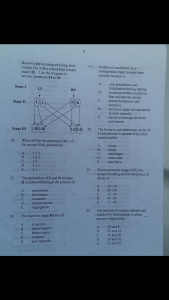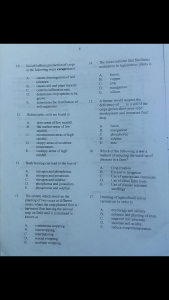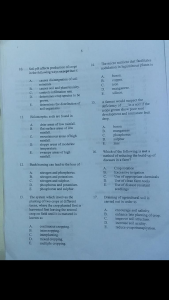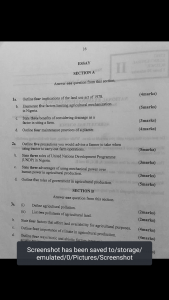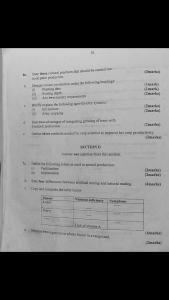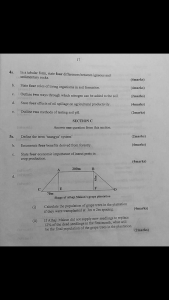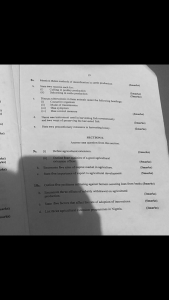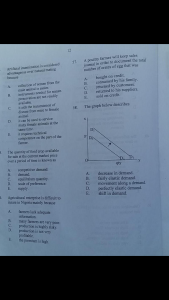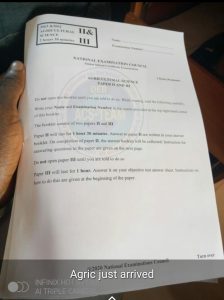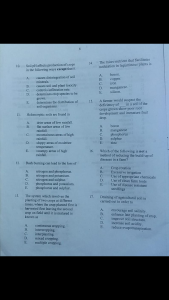 Wait for answers…