Lucky Dube biography as a Music Legend
Lucky dube Music is legendary but due to one reason or the other you don't know much about him. You are at the right place to know all about Lucky Dube biography as a Music Legend and achievements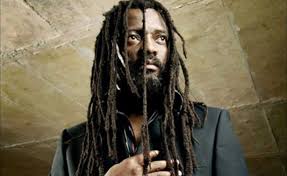 Lucky Dube Age
According to the Mail and Guardian newspapers, Lucky died instantly in a botched hijacking attempt, in Johannesburg on October 18, 2007. That was just two months after his 43rd birthday.
Name and Date of Birth
Lucky Dube birth name Lucky Philip Dube, was born on 3rd August 1964 in Ermelo, Mpumalanga in South Africa. He was a reggae musician who died on 18th October 2007. He was the third child of Sara Dube.
Lucky Dube Children
He and his wife Zanele had seven children.
Lucky Dube Parents and Family
After his death, uncertainty still surrounds the identity and parentage of the late South African reggae icon, born Lucky Philip Dube, amid revelations that he was born of a Zimbabwean father.
Although the issue of Lucky's parentage remained a guarded secret, save only to say that his parents separated before his birth, he could have been a member of the Chibwana family, who hail from Chiwundura communal lands in Gokwe.
Lucky Dube biography
Lucky Dube was brought up by his mother and grandmother along with his two siblings Thandi and Patrick. His parents separated before he was born. His mother named him 'Lucky' since he considered his birth fortunate after a number of failed pregnancies.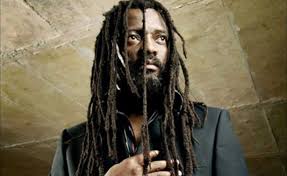 Lucky Dube Career
When he started attending school he joined a choir and with some friends,formed his first musical ensemble, called The Skyway Band. At the age of 18 he joined, The Love Brothers- his cousin's band which played Zulu pop music known as mbaqanga. The band signed with Teal Record Company, under Richard Siluma (Teal was later incorporated into Gallo Record Company).
The band recorded material in Johannesburg during his school holidays. he resultant album was released under the name Lucky Dube and the Supersoul. The second album was released soon afterwards, and this time Dube wrote some of the lyrics in addition to singing. It was around this same time when he began to learn English.
On the release of his fifth Mbaqanga album, Dave Segal (who became Dube's sound engineer) encouraged him to drop the "Supersoul" element of the name.He used to perform reggae songs during live concerts. He felt the socio-political messages associated with Jamaican reggae were relevant to a South African audience in an institutionally racist society.
In 1984 he released the mini akbun Rastas Never Die. The apartheid regime banned the album in 1985, because of its critical lyrics, for instance in the song "War and Crime".
However, he was not discouraged and continued to perform the reggae tracks live and wrote and produced a second reggae album. Think About The Children (1985). It achieved platinum sales status and established Dube as a popular reggae artist in South Africa, in addition to attracting attention outside his homeland.
Lucky Dube Acting Career
He was featured in the feature films Voice in the Dark, Getting Lucky and Lucky Strikes Back.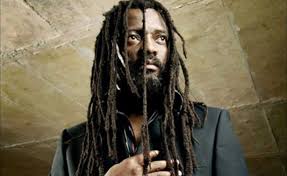 Lucky Dube Awards
In 1989 he won four OKTV Awards for Prisoner, won another for Captured Live the following year and yet another two for House of Exile the year after.
In 1996 he was named the Best Selling African Recording Artist at the World Music Awards
International Artist of the Year at the Ghana Music Awards.
His next three albums each won South African Music Awards.
Lucky Dube Wife
He was married to Zanele Mdluli. When he died, he left behind his lovely wife and seven children, including a month old baby.
Lucky Dube Death
On 18th October 2007 Lucky Dube was shot dead in an attempted car hijacking in Johannesburg. According to 'The Guardian' the murder was carried out by two or three youths who apparently gave no warning or demands. Dube tried to drive away, but lost control of his car and crashed into a tree.
His son got out of the car and ran for help. His daughter, 16, also in the vehicle, was unharmed. Five men were arrested in connection with the murder; three were tried and found guilty on 31 March 2009. The men were sentenced to life in prison
Raggae Legend Lucky Dube Albums
Captured Live (1990)
Trinity (1995)
Umadakeni (2006)
Africa's Reggae King (2001)
The Rough Guide to Lucky Dube (2001)
Prisoner(1989)
The Other Side (2003)
Taxman (1997)
Soul Taker (2001)
House of Exile (1991)
Lengane Ngeyethu (2006)
Victims (Remastered) (1993)
Respect (2006)
Think About the Children (2006)
for more click
we recommend