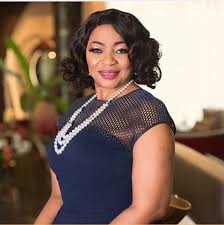 The Richest Woman in Nigeria And her net worth
The Richest Woman in Nigeria And her net worth
Are you wondering who the richest woman in Nigeria is? And her net worth? Then you are on the right page, we gat you covered in this post.
The richest woman in Nigeria is Folorunsho Alakija, and her net worth is $2.5billion as of November 2019. Source Forbes.
Richest Woman in Nigeria Folorunsho Alakija early Life History
The richest woman in Nigeria, Folorunsho Alakija was born 15 July in the year 1951. Born to a wealthy family of Chief L. A Ogbara in Lagos, she attended her primary school in the United Kingdom at about 7 years old, at the Hafodunos hall in Wales, UK
She attend a Muslim college here in Nigeria but Return to UK for secretarial studies which laid the foundation of his career
Folorunsho Alakija career
She started her career in the year 1974 as a secretary in Nigeria, before she then move to serve with fin-bank, the current FCMB bank as a secretary for many year.
After which resigned to start her own tailoring Business and fashion which she named Supreme stitches. Few years later it rose to a success and massive outbreak in the fashion industry.
As the president of the fashion designer associations of Nigeria, she promoted the Nigeria culture in her creative fashion Design.
In 1997, she applied for an oil well oil procurement license (OPL) which was granted to her. About 617,000 hectares of oil block now refered to as OPL 216. Folorunsho named it Fam Fam Nigeria limited.
Alakija is also into real estate Management. She has been listed by forbes as one of the most powerful women in the world, along side okonji iweala.
She is married to a lawyer, she has 4 kids and she resides in lagos with her Family and grand children. Her nephew is the popular DJ Xclusive.
Folorunsho Alakija is the richest woman in Nigeria and her net worth keep spiking daily, she is the CEO Rose of sharon groups, a Non government organization which provides philanthropy to the widows and scholarship to the less privileged, she is the Deputy Chairman famfam oil Nigeria limited.
Her Official website: Folorunsho Alakija
we recommend