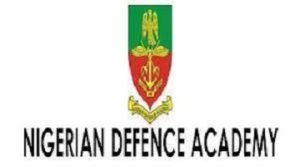 NDA Cut Off Mark 2020 | Departmental Cut Off Marks
NDA Cut Off Mark 2020 | Departmental Cut Off Marks
Welcome, myscholarshibaze.com team is glad to bring to your notice of the NDA Cut Off Mark 2020/2021. If you selected Nigeria Defense academy as a first or second choice, you will be interested in this post as it concerns you.
If you have been searching for Then you are on the right page to read the full details about this topic.
NDA Cut Off Mark 2020/2021
You should know that certain requirements are to be met before you can get admitted into the precious university. Nigerian Defence Academy to study any course of your choice, such which requires you to beat both the jamb cut off mark and the departmental cut off mark of the university during post utme exam.
Read:-  LASPOTECH CUT OFF MARK
Cut off mark simply means a certain mark which candidates are expected not to score below if they want to be admitted into that particular university.
Universities sets Cut off marks, and you are expected to score above or get the exact cut off mark but its better to score high above the cut off marks as it increases your chances of being admitted into the university
NDA Minimum JAMB Score requirement to get admitted In 2020/2021
NDA is one of the reputable university in Nigeria and as such keeps a standard, even when other universities might cut below, they still maintain a certain standard of academic excellence.
This now brings us to the answer to our topic, NDA JAMB cut off mark for 2020 is 180
The minimum JAMB score requirement for NDA is 180 and you are expected to beat this cut off mark, as this will increase your chances of getting admitted will increase.
This is because NO school will want admit those who scored 180 first when there are other students that scored 250.
The following are the cut off marks for each of the departments present In NDA as released officially by the management of the Nigerian Defence Academy.
Languages……………..180
Political Science and Defense Studies…………..180
Geography…………..180
Economics and management science……………..180
History……………..180
French……………..180
General Studies……………..180
Psychology……………..180
Accounting and Management……………..180
Electrical/Electronics Engineering………………..210
Mechanical Engineering………………..210
Civil Engineering………………..210
Intelligence and Cyber Security……………..180
Biological Sciences……………..180
Mathematics……………..180
Chemistry……………..180
Physics ……………..180
Computer Science………………180
After reading the NDA cut off marks, it will interest you to know that the post utme of the university might be out, so kindly check for the update about that on our site here.
This university conducts post utme exams which you are expected to register and site for. Read and do your best as this will increase your chances greatly.
Do not forget to go with your credentials as they are of paramount importance to the invigilators.
Thanks for reading this topic on our web page, and please do well to book mark us and check out other related posts as well.
Good luck on your endeavors, we truly care.
WE RECOMMEND