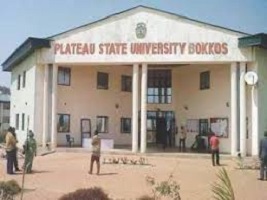 Plateau State University PLASU Cut off Mark 2020
Plateau State University PLASU Cut off Mark 2020
We are glad to bring to your notice of the Plateau State University Cut off Mark 2020/2021. If you selected Plateau State University cut off marks as a first or second choice, then this post is completely for you.
For you to be admitted into a tertiary institution in Nigeria, it is very important you score high above the institution jamb cut off mark and as well as the departmental cut off mark.
Here on this post you will see the institution jamb cut off mark and departmental cut off points.
It is important you aim higher than the stated cut off marks on this post; this is because higher institution will first take candidates who scored 200 before others who scored less in a course with cut off mark of 180
Plateau State University PLASU cut off mark 2020/2021
The cut off marks for Plateau State University is 170 for 2020, it's advised you aim higher above the cut off marks to have increased chances of being admitted into the institution.
Plateau State University POST UTME CUT OFF MARK
After reading the cut off marks, it will interest you to know that the Plateau State University PLASU post utme is out, so kindly check details on how to apply
Read and do your best in the post utme exam as this will increase your chances greatly, Thanks for reading this topic on our web page, and please do well to book mark us and check out other related posts as well.
Good luck on your endeavors, we truly care.