Wazobia cash investment update
If you're searching for updates on the wazobia cash investment concerning the issues the site is having in merging people, here is a breakdown on the update the admins released on their official telegram few days ago.
Read it below
You can join wazobia group chat here
‼UPDATE UPDATE UPDATE‼
We are happy to inform you that we have been able to perform a powerful Upgrade on our Server and have successfully transfer the system to the new Server.
This new Server uses a powerful encryption algorithm that manages users data in an well optimized way to ensure more stability, fast speed and powerful merging tools to ensure fast merging of accounts on the website.
Our old server uses a very different encryption code which cannot be translated to the new encryption algorithm being used on our new server.
Considering the fact that all investments on the system are encrypted this means that all old investments on the system could not be transferred to the new Server due to encryption incompatibility.
As a result of this, some accounts most especially old users cannot be merged to receive until their information is transferred to our new server.
Note: NO MONEY ON THE SYSTEM IS LOST. ALL FUNDS ARE STILL INTACT
All affected accounts that could not be transferred to the new server will be required to transfer their account to our new server by them by the click of a button on their dashboard.
Note: This transfer will not request for any of your information again but will only be done by you by the click of a button through your DASHBOARD.
On the process of making this transfer, take note that
The system will calculate your total outstanding money on the old server that you have not received and display it for you.
There are some things you need to know before Transferring your information to our new server which are: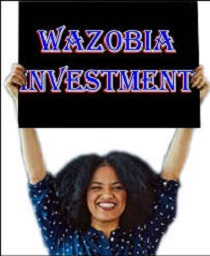 1. On the process of making this transfer, the system will create a Wallet account for you called 'Sky Wallet' that will hold all your pending funds on the system.
So that this information of how much you are expecting to receive can be sent to the new server so that you can be paid on the new server.
2. After the creation of your Sky Wallet, the system will therefore transfer and store your total pending money earlier calculated to this wallet.
3. The system will therefore delete all your previous investments and transactions on the system to enable you transfer all your information and to start afresh.
4. You will be required to pay an Activation Fee of ₦1,000.00. (You may choose the option to pay in Bitcoin).
This Activation fee is to enable us to screen all the users with bad intention on the website. With this fee, we can tell who and who is ready to continue with his/her account without having to make request to invest and not pay when merged.
5. You access your funds on your Sky Wallet by investing again on the platform where on every new investment you make, 30% of your investment will be released from your Sky Wallet and added to the amount you will receive on each investment.
6. When your investment is due for withdrawal, you will have to click on the withdraw button to receive your normal 50% interest on it with addition of the 30% from your Sky Wallet. Resulting a total of 80%
7. The more you invest, the more you release funds from your Sky Wallet.
8. All Guiders will lose their Guider's status on the new server and can regain it by referring another 10 new active participants starting from on the kickoff date when these new updates will fully take effect.
9. All your referred users under you that registered through your referral link on the system will remain under you as their referral on the new server and you will still be able to receive your referral bonus from them as they continue to invest on the system.
Note: At 08:00PM on Sunday 19th of July, We will announce the new date these new updates will take effect and when transferring of accounts to the new server will commence.
Thanks.