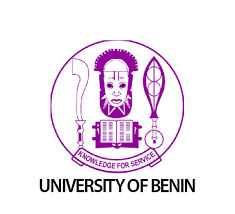 University of Benin UNIBEN Cut Off mark 2020/2021
UNIBEN Cut Off Mark 2020/2021
We are glad to bring to your notice of the University of Benin UNIBEN Cut off Mark 2020/2021. If you selected University of Benin UNIBEN as a first or second choice, then this post is completely for you.
For you to be admitted into a tertiary institution in Nigeria, it is very important you score high above the institution jamb cut off mark and as well as the departmental cut off mark.
Here on this post you will see the institution jamb cut off mark and departmental cut off points.
It is important you aim higher than the stated cut off marks on this post; this is because higher institution will first take candidates who scored 200 before others who scored less in a course with cut off mark of 180
University of Benin UNIBEN cut off mark 2020/2021
The cut off mark for University of Benin UNIBEN is 180 for 2020, it's advised you aim higher above the cut off mark to have increased chances of being admitted into the institution.
Here is the departmental cut off marks or points for University of Benin UNIBEN
Social Science…………….. 250 and Above in JAMB
Management science…….. 250 and above
Physical sciences………….. 250 and above
School of Medicine and Surgery………..
For medicine and surgery – 300 and above
Health Science…………270+
School of Dentistry……….280-300+
Pharmacy……….280-300+
Law…….. 300 and above
Engineering……… 280-300
Education……….. 230, 240, 250, 260+
Arts……….250 and above
Agriculture……….score 250+
Administration……..Score 250+
Environmental Science….. 250+
Departmental Cut Off Marks 2020/2021
UNIVERSITY OF BENIN DEPARTMENTAL CUT OFF MARK FOR 2020/2021
Agric economics/extension>50
Animal sciences—>50
Fisheries—>50
Crop science—>50
Forestry and wild life—>50
Soil science—50
UNIBEN Cut Off Marks | ARTS
Law—>76
English and lit. Studies—>63
Theatre arts—>59
Fine and applied arts—>57
Linguistics—>50
Mass communication—>66
Religious studies—>50
Philosophy—>55
Inter. Studies—>65
UNIBEN Cut Off Marks | MEDICAL SCIENCES
Anatomy—>53
Medical biochemistry—>57
Medicine and surgery—>77
Nursing—>69
Physiology—>54
medical lab sc–>67
physiotherapy –>65
Dentistry 68
Educational departments—>50
Library and Info. Science—>50
ESAM—>50
Economics education—>50
Business education—>50
Computer education—>50
English education—>50
Political science education—>50
Social science education—>50
UNIBEN Cut Off Marks | MANAGEMENT SCIENCE
Accountancy—>65
Banking and finance—>55
Insurance—>57
Business administration 60
Marketing 55
IRPM 57
Entrepreneur 58
Actuarial science 54
UNIBEN Cut Off Marks | LIFE AND PHYSICAL SCIENCES
Biochemistry—>53
Plant biotechnology 50
Mathematics—>50
Physics—>50
Animal and Env. Biology—>50
Geology—>55
Microbiology 53
Chemistry—>55
Science lab. Tech. —>51
Industrial chemistry—>50
Industrial physics 50
Computer science 56
Statistics 50
Geology 50
Optometry 59
UNIBEN Cut Off Marks | SOCIAL SCIENCES
Eco stat—>62
Geography and regional planning—>50
Political science—>60
Sociology 56
Social works—>51
Public administration 56
Environmental science
Estate management 50
Geometric 50
Quantity survey 50
Architecture 50
UNIBEN Cut Off Marks | ENGINEERING
Electrical electronic engineering—>71
Mechanical engineering—>73
Petroleum engineering—>64
Chemical engineering—>67
Computer engineering—>67
Civil engineering—>67
Production engineering—>57
Structural engineering—>53
FUTO cut off mark for 2020/2021 academic session
University of Benin UNIBEN POST UTME CUT OFF MARK
After reading the cut off marks, it will interest you to know that the University of Benin UNIBEN post utme is out, so kindly check details on how to apply
Read and do your best in the post utme exam as this will increase your chances greatly. Thanks for reading this topic on our web page, and please do well to book mark us and check out other related posts as well.
Good luck on your endeavors, we truly care.
we recommend