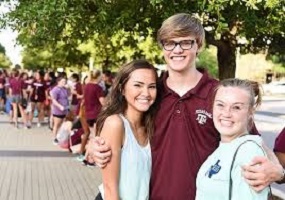 University of Tamu Scholarships 2020
Scholarships & Financial Aid offers academic scholarships for incoming freshman. You may apply for all University level scholarships through the ApplyTexas Application or Coalition Application. The scholarship deadline for Fall admits is December 1*.
Your test score is only one of many components considered in the review process. Additional factors for selection include, but are not limited to your leadership, community service, special talents, first generation college status, and academic achievement under difficult circumstances. Some scholarships also have a financial need component.
*If the deadline falls on a weekend, the application will remain open until 11:59 PM (CST) on the following Monday
Scholarship Programs
Century Scholarship
$5,000 per year for 4 years
Must maintain a 2.75 overall GPR
Eligibility
You must be a graduate of a Century Scholar school. See below for a list of schools.
There is no minimum SAT or ACT score in order to be considered.
In addition to your academic achievement including achievement under difficult circumstances, your co-curricular involvement (campus and community activities, leadership roles, employment, etc.) is also considered.
In order to provide scholarship opportunities to the greatest number of students, Texas A&M does not stack Academic Scholarships. If you qualify for more than one Academic Scholarship, our office will offer you the highest dollar-value scholarship only.
Duration
Century Scholarships are four year awards. You must meet eligibility requirements each year to continue receiving your scholarship in future years.
Application
Apply using the ApplyTexas Application or the Coalition Application. You must complete the admission and scholarship portions to be considered.