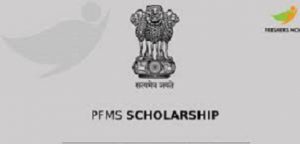 PFMS Scholarship 2020 – Login, Registration, List
The Public Financial Management System or PFMS Scholarship is a unique initiative by the central government to channelize scholarships directly to the intended user without the need of any middlemen engaging in disbursal of scholarship amount. 
Every year in budget allocations, the central government allocates and invests a certain amount of funds in giving out selective scholarship amounts to deserving and meritorious candidates. 
This fund/scholarship amount is facilitated through the 'Direct Benefit Transfer' method to reach the hands of the candidate, thereby reducing any foul play/misuse of money by other agents in the fund transmission process. 
Money is lent to the Candidates' account from the central government fund through NEFT process. The whole process is governed by the O/O controller general of accounts, under the ministry of finance.