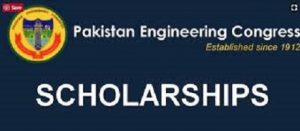 Education powers the leaders of tomorrow. And as a part of PEC Scholarship 2020 ongoing commitment to youth and education, this year we will once again offer scholarships.
Scholarships range from $2,500 to $10,000 and can be used to pay expenses at any accredited university, college, junior college, technical school, or trade school.
Each scholarship recipient must be at the 12th grade level through public, private, or home-schooled education, and the scholarship recipient's parent or legal guardian must be a PEC member in good standing.
Requirements for PEC Scholarships
When applying, entrants must be at the 12th grade level, either through private, public, or home-schooled education. In addition to the online form, applicants are required to submit the components listed below to validate their entry.
Please have documents prepared in advance to avoid system time-out (standard of 45 min.).
Acceptable file formats include Adobe PDF (.pdf) and Microsoft Word (.doc or .docx).
Online form: Submit the application online.
Essay attachment: Essay should not contain personal information. Please attach the essay when submitting the online application.
Rules and eligibility for PEC Scholarship
No more than one entry per applicant may be submitted. The student's parent or legal guardian must be a PEC member in good standing. Applications must be submitted online via the PEC website.
Any applications submitted by mail or dropped off in-person at a PEC office willnot be accepted.
Online submissions with required documents must be completed by 11:59 p.m. on March 23,  Central Standard Time. 
Any scholarship applications submitted with blank or incomplete documentation may result in ineligibility. PEC has the right to extend the scholarship program deadline when deemed appropriate.
All applicants will be notified on or before April 10, 2020. Winners will be expected to attend an awards ceremony April 30, and the distribution of the awards will be announced at that time. Scholarship funds must be used in the calendar year of receiving the award.
we recommend